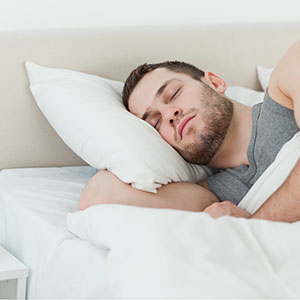 No more sleepless nights!
A snore guard is a device worn in the mouth to eliminate snoring during sleep. It is fabricated to fit comfortably in your mouth. The device is totally safe, too large for accidental swallowing, and is very easy to clean.
Don't lay awake while your spouse or partner snores the night away. Have them contact us for an appointment to learn more about snore guards.